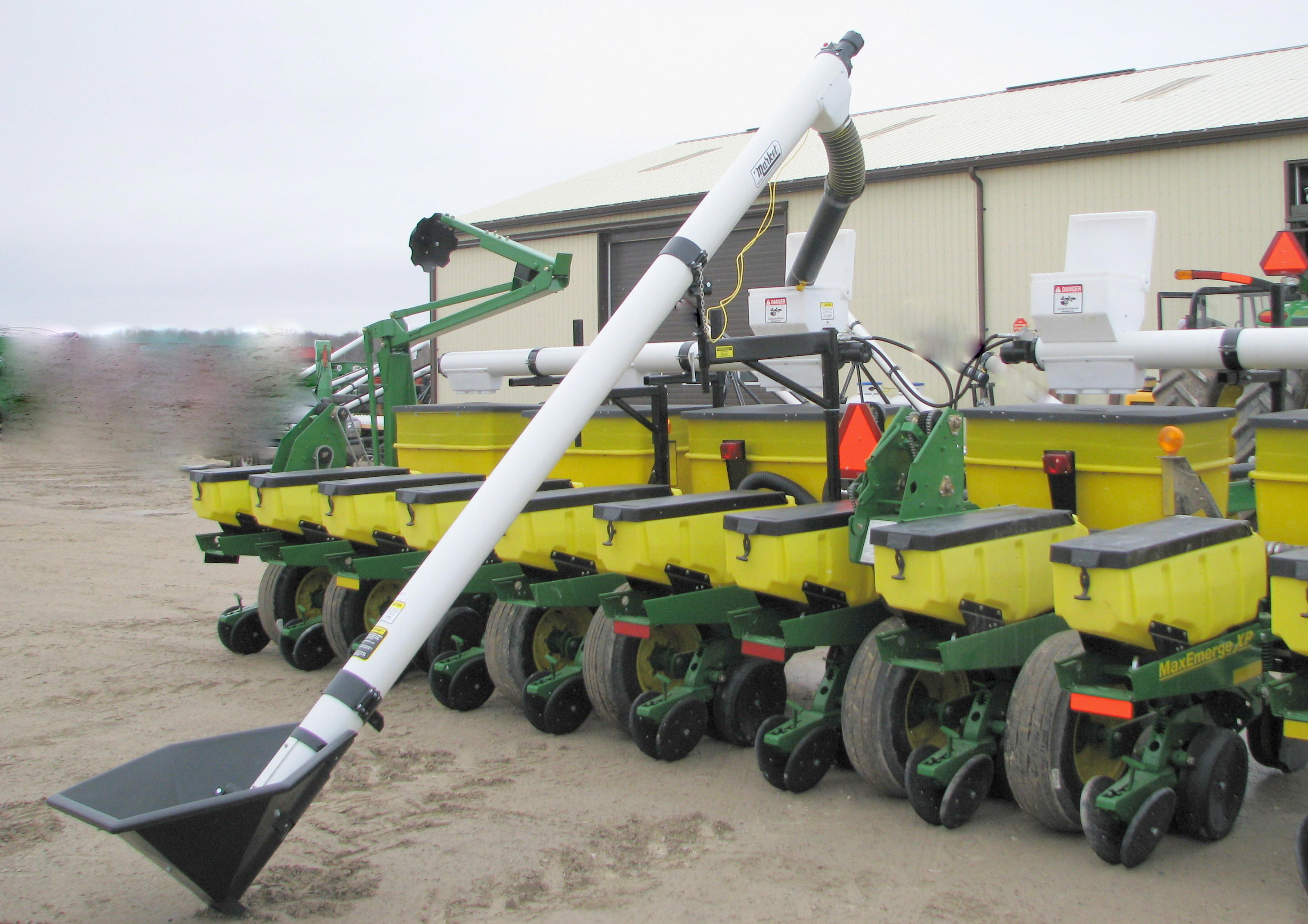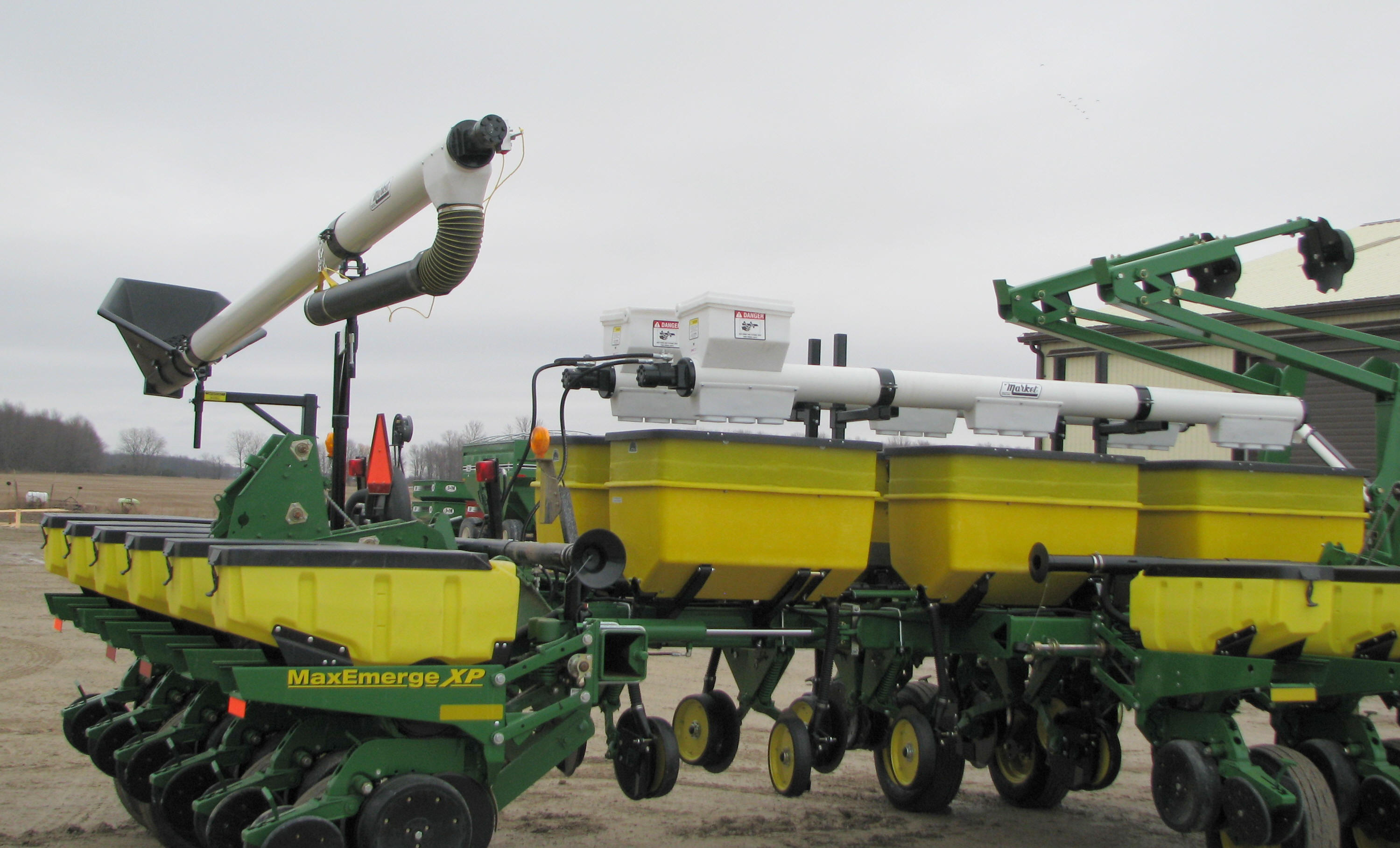 MARKET VERTICAL AUGER for 12 row John Deere 1770 front fold planters.
Auger stores across rear of planter for transport, storage and while planting.
All three augers can be plumbed in series to operate off one set of remotes.
ABS rigid downspout allows easy reach to either cross auger.
***THE DISCHARGE SPOUT IN THE PICTURE ABOVE IS SET IN THE HOPPER FOR PICTURE PURPOSE ONLY. THE DISCHARGE SPOUT SHOULD NEVER BE SET IN HOPPER OR LEFT UNATTENDED WHILE FILLING AS PLUGGING & DAMAGE TO FLIGHTING MAY OCCUR. *** ____________________________________________________
Mounted vertical augers allow you to fill the cross auger from multiple gravity boxes.