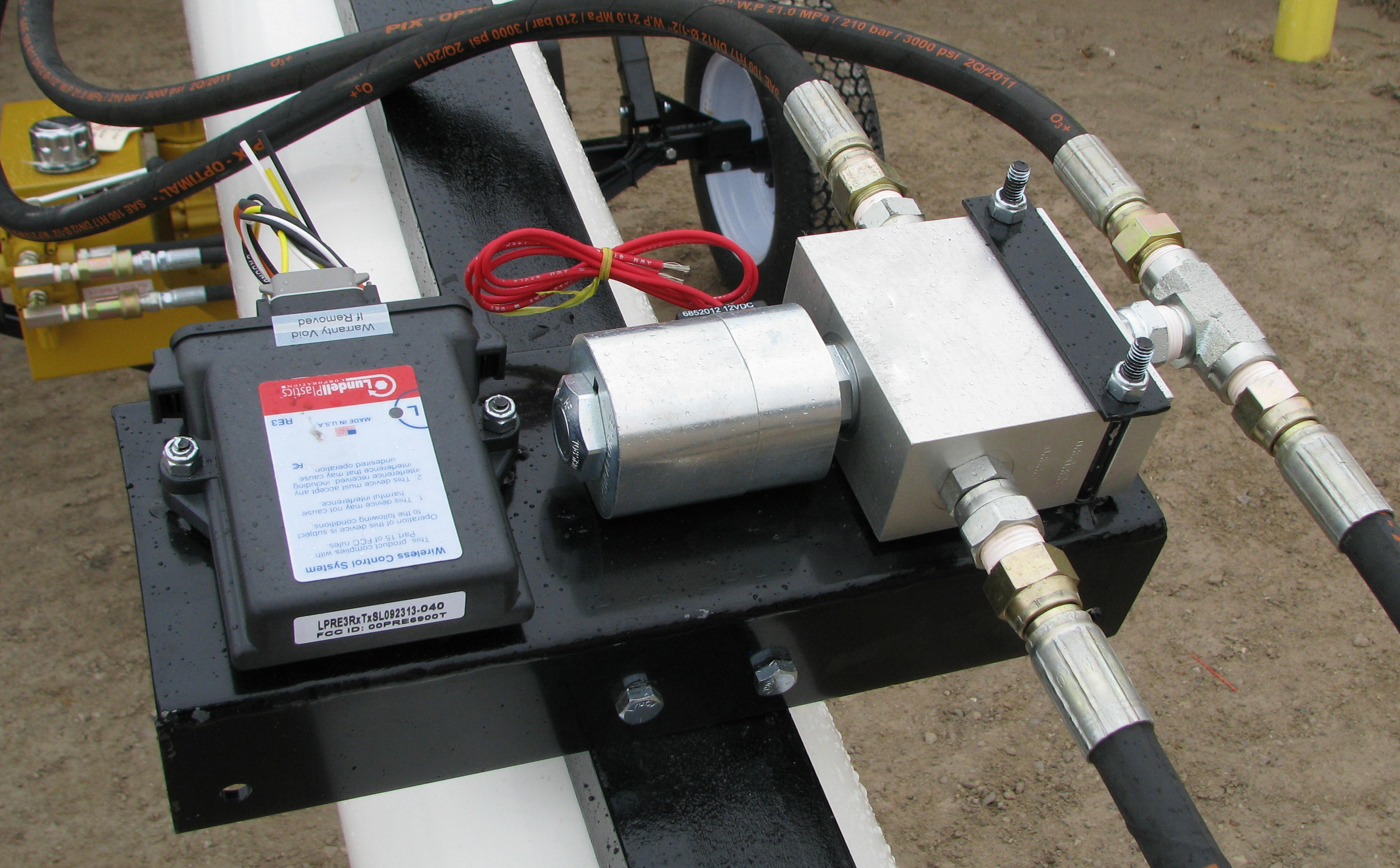 The SKY HOOK allows one person to fill the seed drill or planter & control the gravity box flow.
The SKY HOOK keeps the end of the downspout above the seed/fertilizer as it flows into your drill or planter.
WIRELESS REMOTE
The wireless remote allows you the freedom to control your auger from anywhere. Whether at the end of the telescoping downspout or at the gravity box door, the wireless remote is perfect for the one man farm operations.
SKY HOOK